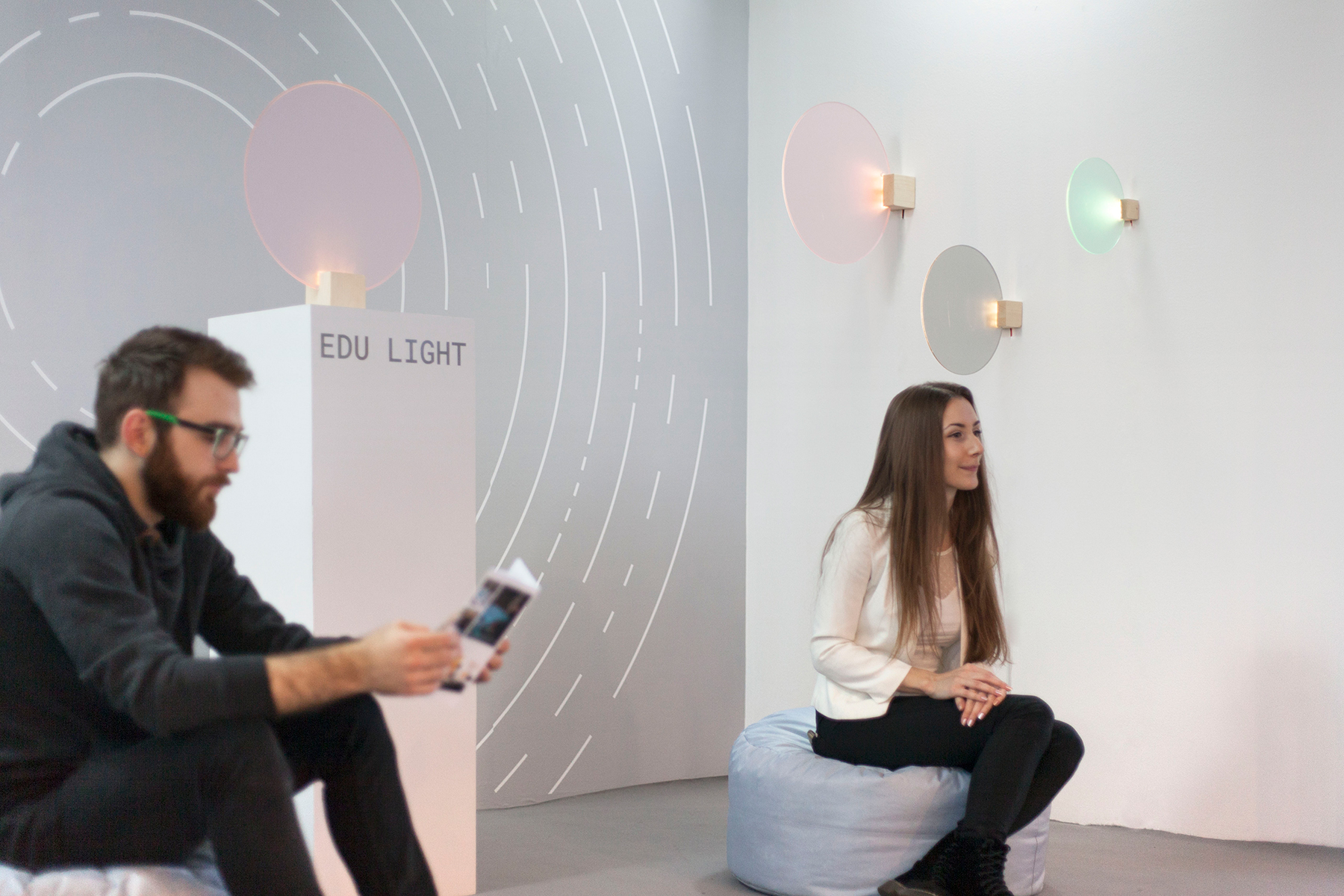 For the International Furniture Fair 2017, College of Fine and Applied Arts and Oracal Polycarbonates have prepared a joint project called EDU-LIGHT. This time, the crylux (Plexiglas) was chosen for the material. First, Oracal's expert team presented to the students the possibilities of working with this material. Then the students offered solutions for lighting design made of crylux, and finally the solution of the entire stand. Of course, all the elements were mounted by the school and Oracal engineers together.
For the best solution, the work of the Mina Vulin, student of Interior design, was chosen.
The conceptual solutions were made in cooperation with lect. Jugoslava Kljakić Donić.
The College of Fine and Applied Arts and company Oracal Polycarbonates have realized three original fair performances in a very short time. By participating in the entire process from creation of creative solutions to the construction of fairs stand, students received an valuable practical experience in their first public appearances, and encouragement for future professional work.