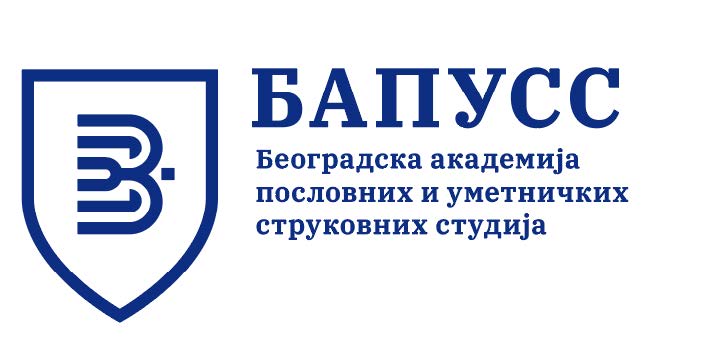 Within the framework of the Erasmus KA 103 project on the mobility of teaching and non-teaching staff for the purpose of training (2020-1-RS01-KA103-065053 and 2021-1-RS01-KA131-000008307), representatives from the Belgrade Business and Arts Academy of Applied Studies (BBAA) paid a visit to Madrid from June 22nd to June 28th, 2022, where they attended training sessions covered by the "Digitalization and internationalization in education" project. The training that was conducted as part of the afore-mentioned project provided the opportunity for the representatives of both departments of our Academy to become familiar with the work of the host organization "ADEFIS JUVENTUD INTERNACIONAL" and to improve their international academic experience.
In addition to the seminars on new trends in internationalization and digitalization, BBAA representatives got acquainted with the operations of the ADEFIS International Office, their procedures and organizational activities. Design and cooperation of joint projects of common interest with the host organization were also reflected upon. Moreover, the experiences of managing a higher education institution were exchanged with representatives of the University of Nebrija from Madrid, where the possibilities of cooperation were considered.
Furthermore, the visit to the "Las Rozas Innova Center" is also worth mentioning, where BBAA representatives had the opportunity to learn more about the innovative technology development projects of the municipality of Las Rozas. On this occasion, BBAA representatives presented the hosts the "Ada Chat bot" project, which represents the use of artificial intelligence – local language interpretation in the service of simplifying the university's administrative work. Great interest was expressed in these types of projects and cooperation considering the fact that such systems can be implemented in institutions of municipalities and cities.
During their free time, the representatives of BBAA had the opportunity to see and visit the sights of the city of Madrid and get better acquainted with the history and culture of both Madrid and Spain.
Participants in the mobility were: Tatjana Marković, PhD, Rade Matić, PhD, Miloš Pavlović, PhD, Bojana Čavić, PhD, Vesna Jokanović, MA, foreign language lecturer, Ana Kažanegra, foreign language lecturer, Željko Lončar, lecturer and Nedeljko Karakaš, organizer of promotional activities at BBAA.
All participants received a certificate of training.